Regular price
RM118.00 MYR
Regular price
Sale price
RM118.00 MYR
Unit price
per
Sale
Sold out
This 40oz (1.2L) Stainless Steel Vacuum Flask is the perfect size for large-capacity users. It's constructed with durable 304 Food Grade Stainless Steel and double wall design, so it'll keep beverages hot for up to 10 hours and cold up to 20 hours. The curved radius at the bottom edge and stainless-steel collar also give this flask an updated look. Plus, it's BPA-Free and FDA certified for your safety.
Share
View full details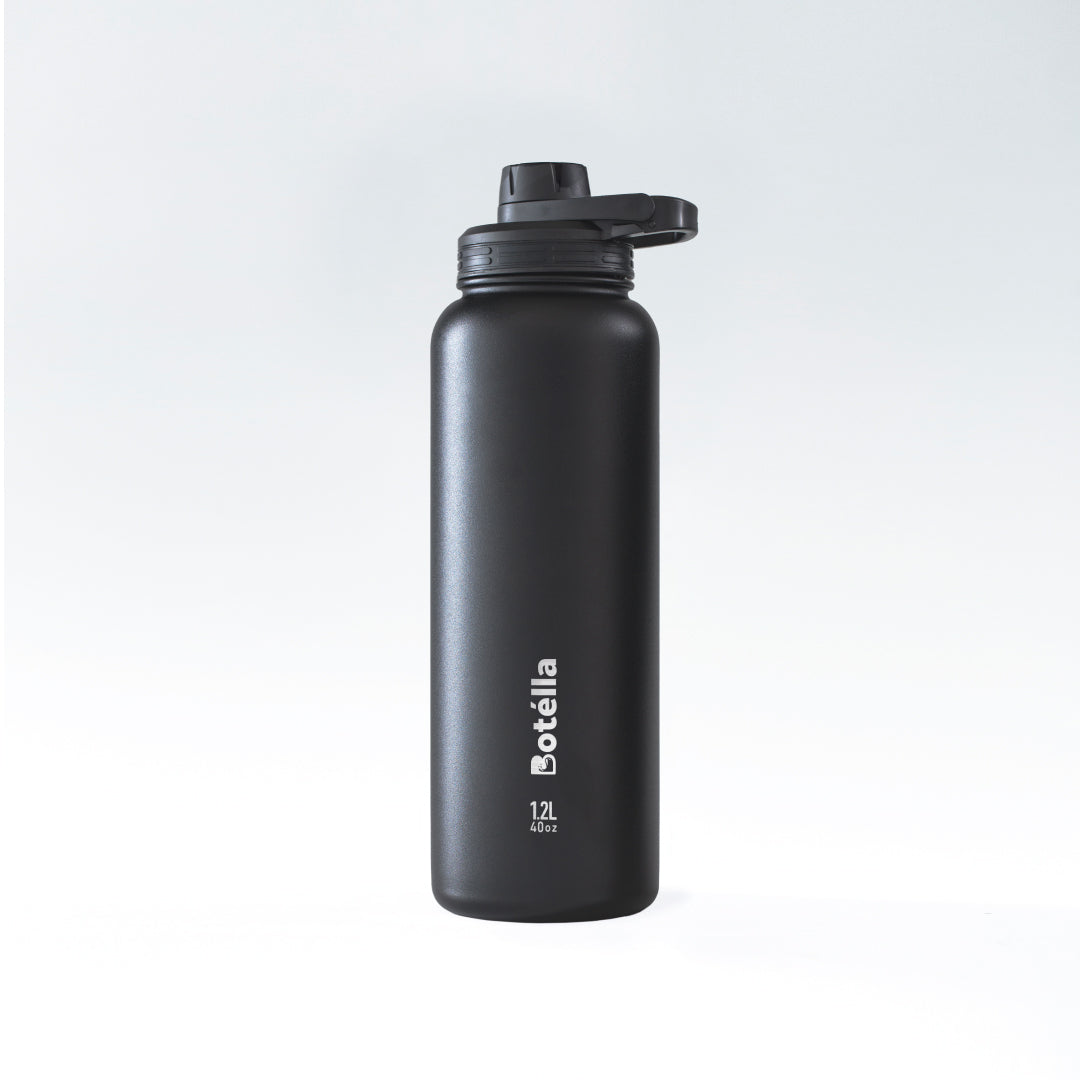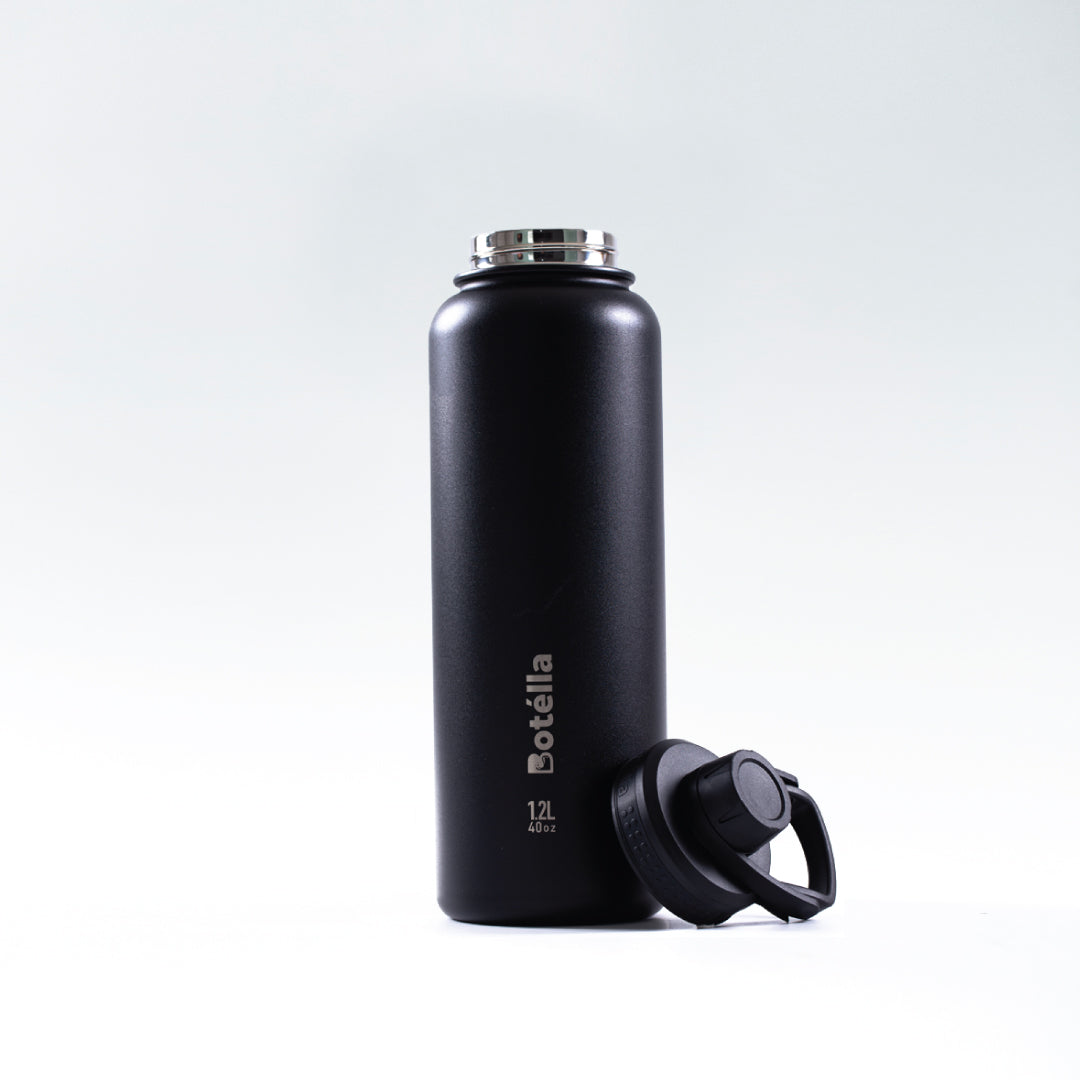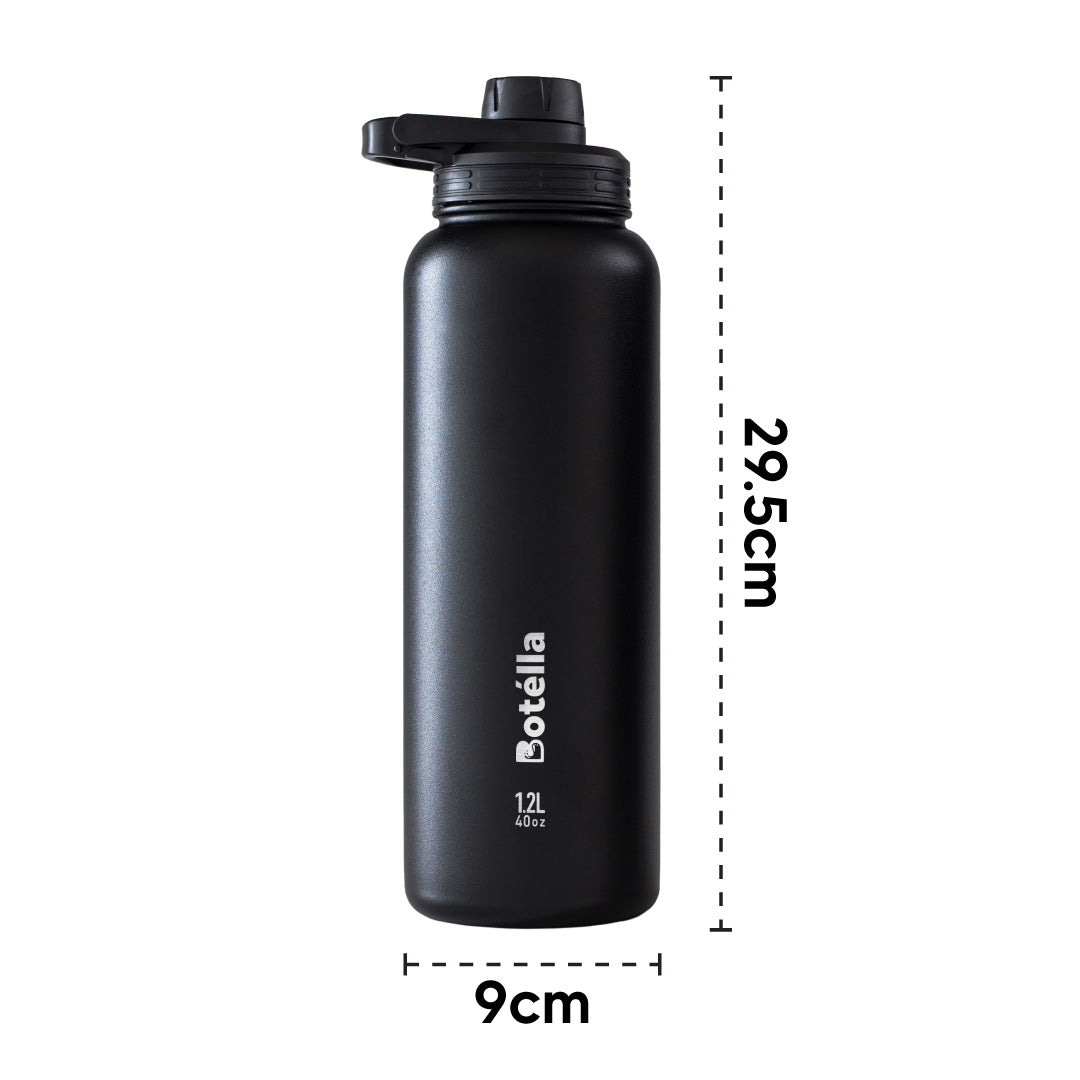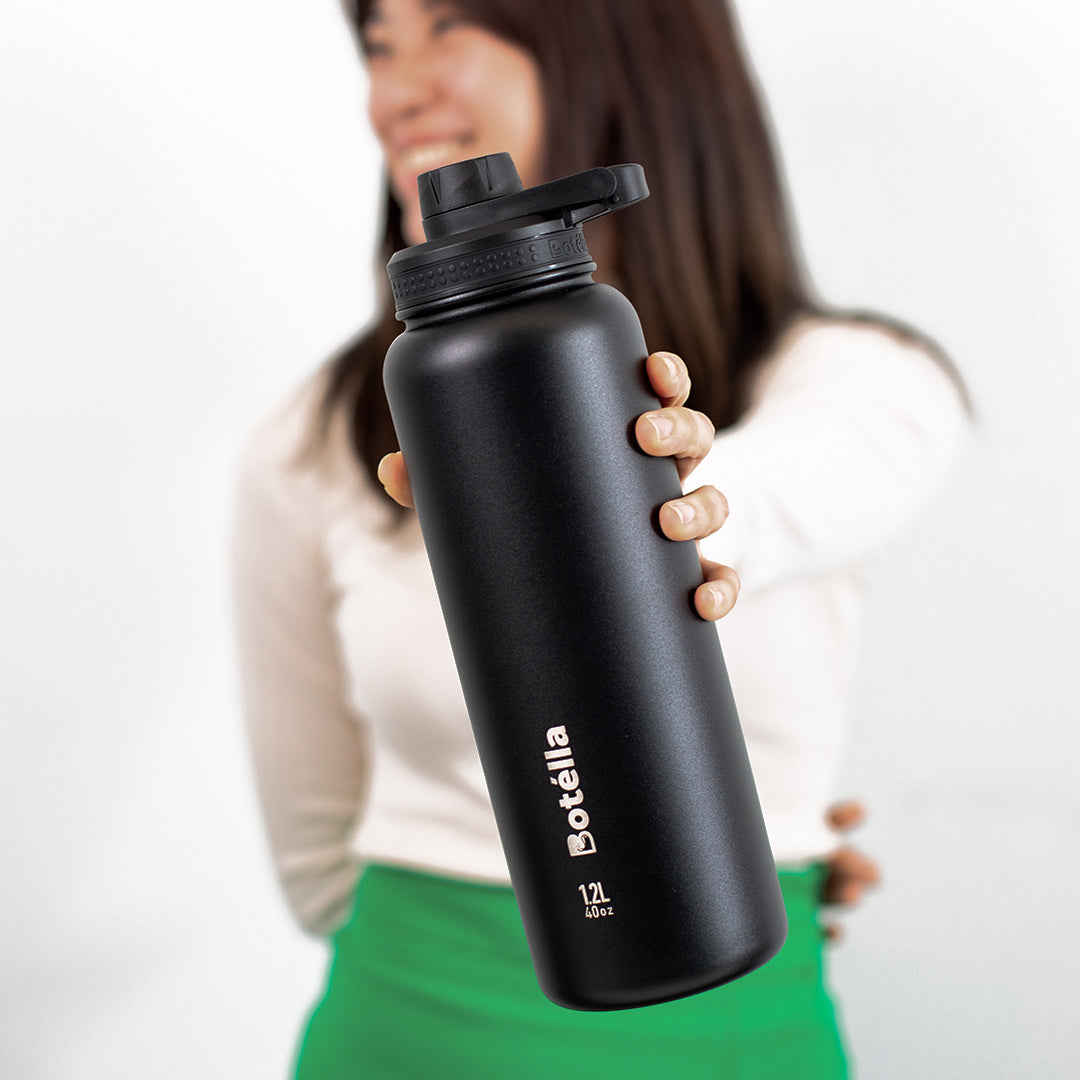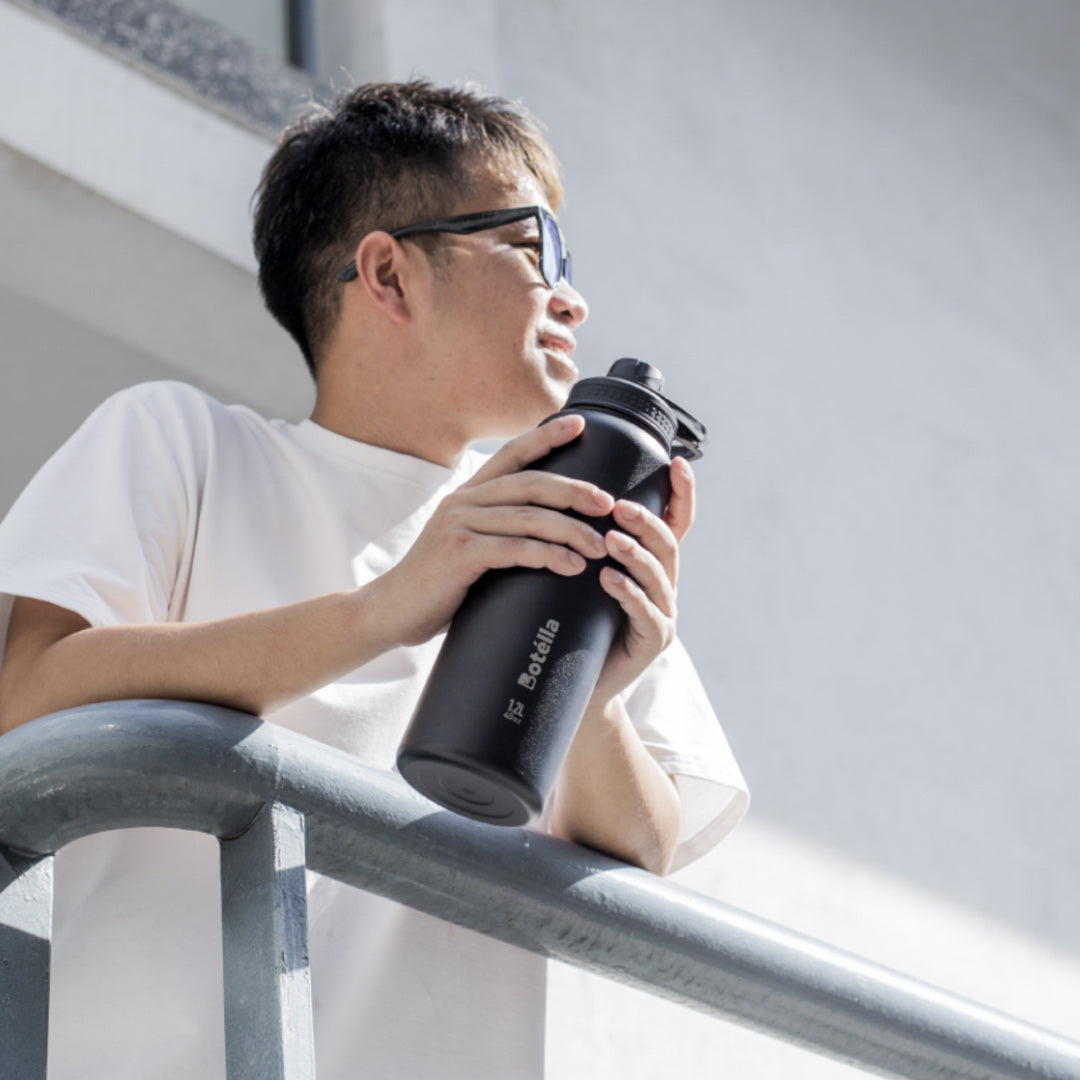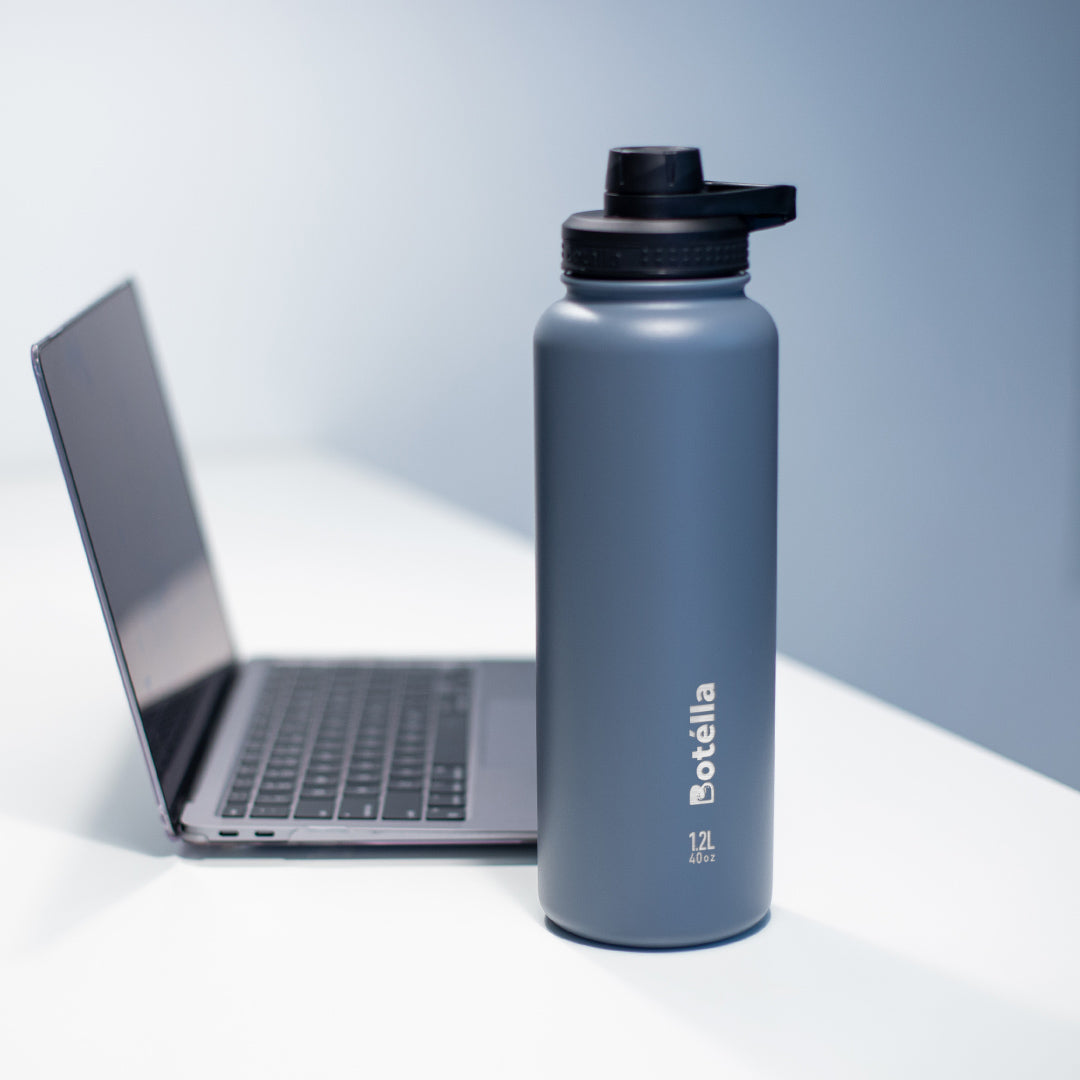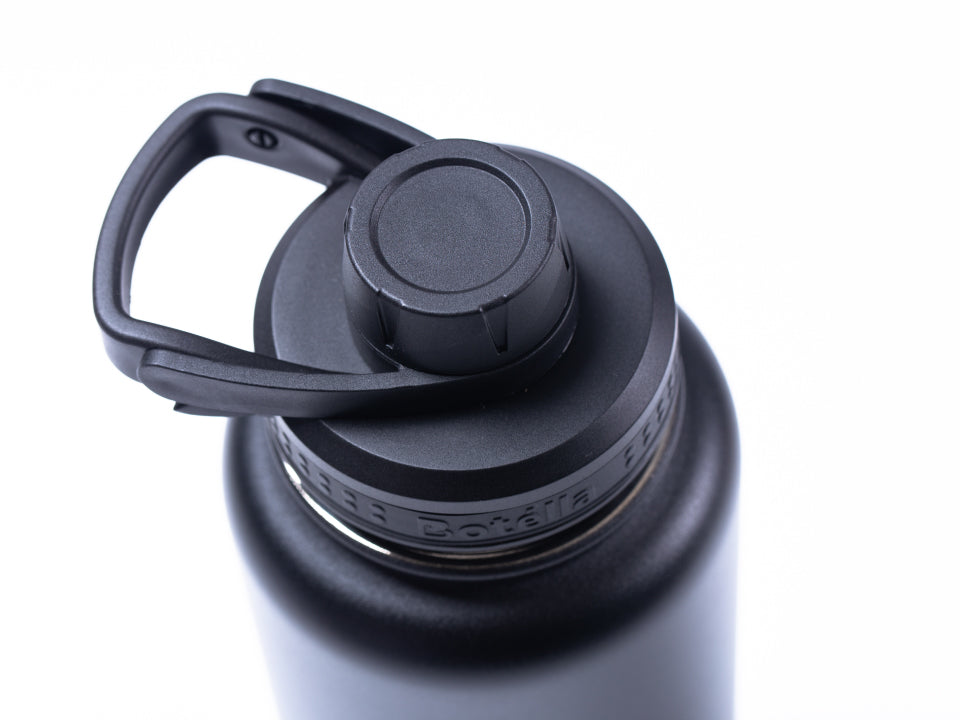 Botélla Spout Lid
Made of BPA/BPS free material for your daily usage and it is safe to be used with cold or hot beverages.
Versatile design features a convenient spout cover which protects against spills during workout, and screws down securely for a leakproof seal when you're ready to call it a day.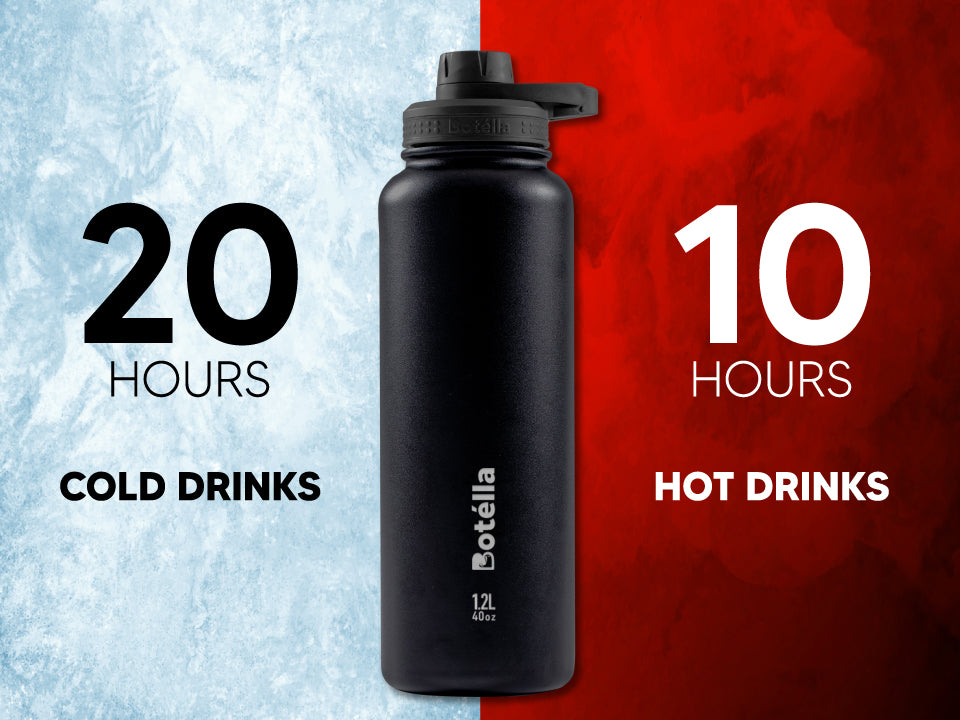 Unmatched Insulation
Botella bottles are renowned for their exceptional insulation capabilities. Their double-wall vacuum insulation technology keeps your drinks cold for up to 24 hours and hot for up to 12 hours, allowing you to enjoy your preferred temperature for longer.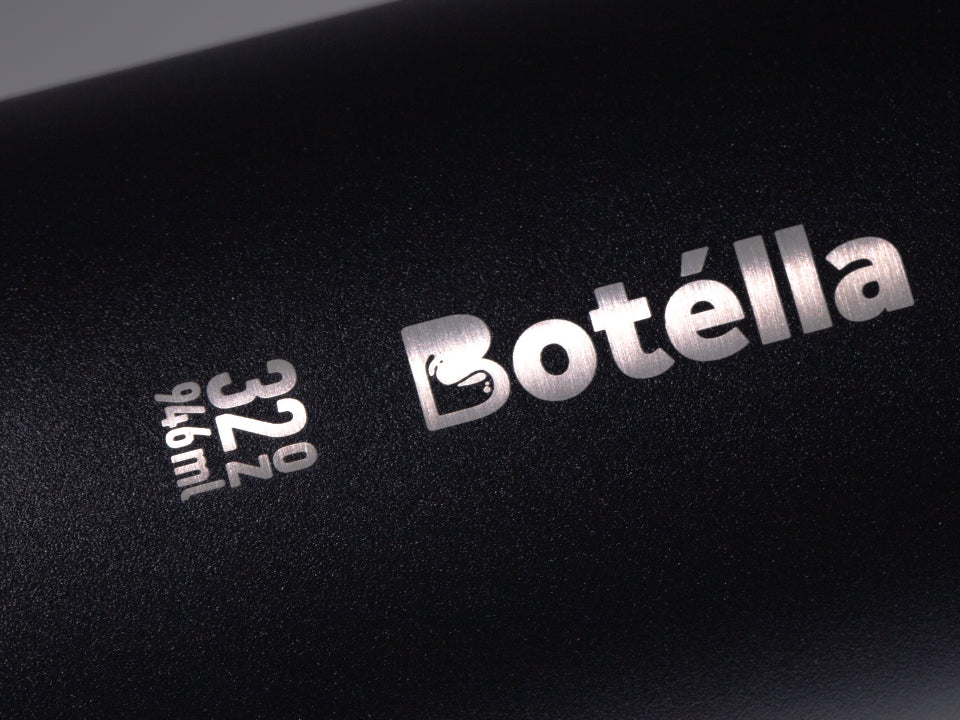 Durable Construction
Botella bottles are built to last. They are made from high-quality stainless steel, which is resistant to dents, scratches, and corrosion. This durability ensures that your bottle can withstand rugged adventures and everyday use without compromising its performance.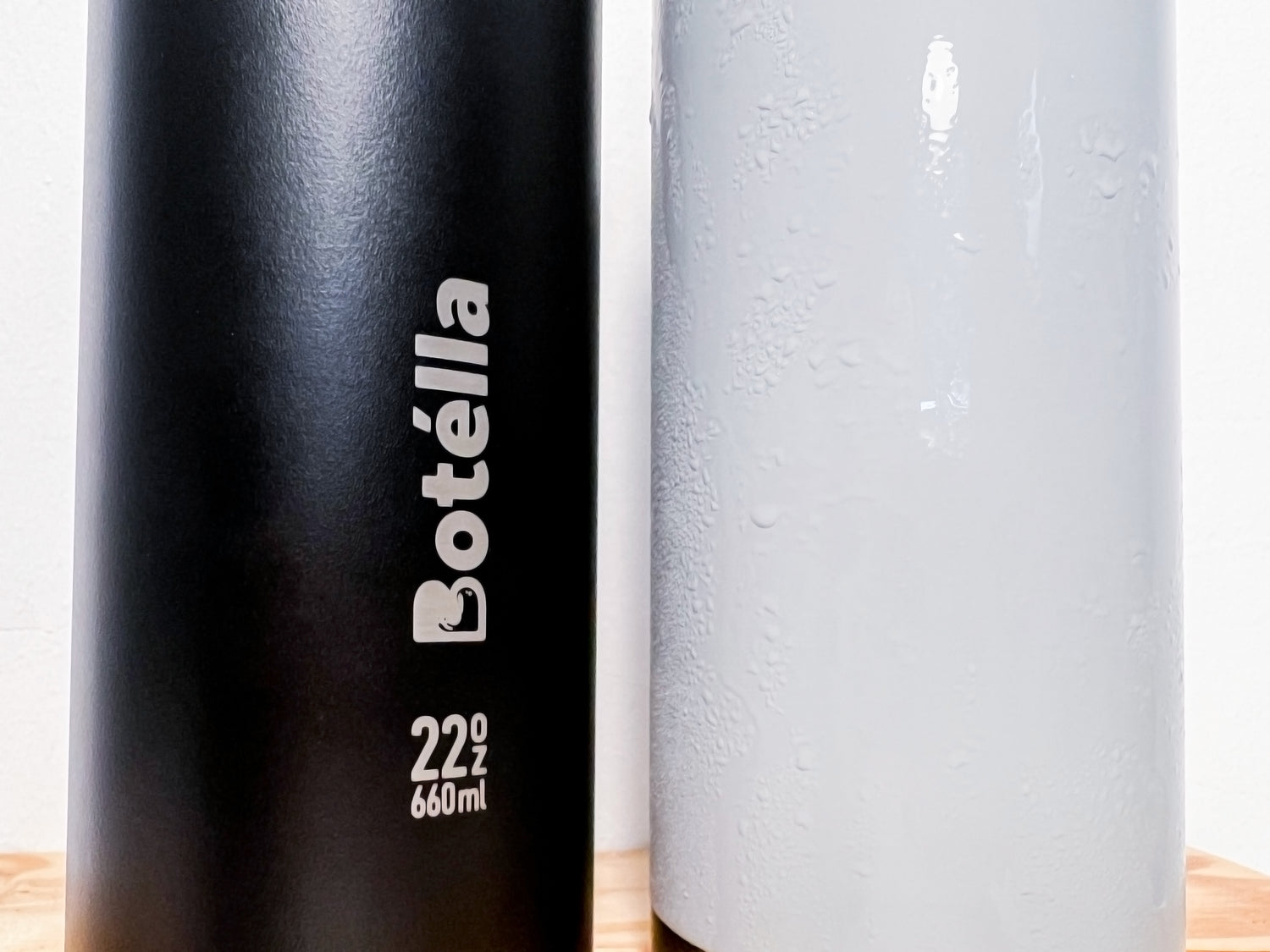 Sweat-Free Design
The double-wall insulation of Botella bottles prevents condensation from forming on the outside. This means you won't have to worry about your bottle leaving wet rings or slippery surfaces, keeping your belongings and hands dry.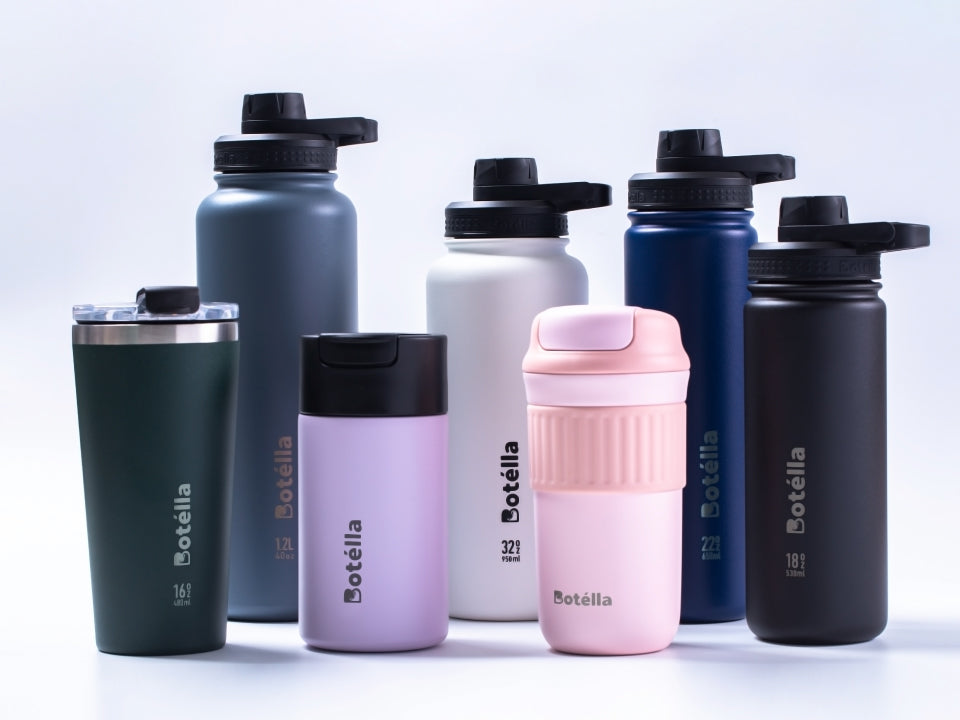 Versatility
Botella offers a wide range of sizes, colors, and lid options to suit your preferences. Whether you need a compact bottle for on-the-go hydration or a larger one for all-day adventures, Botella has you covered.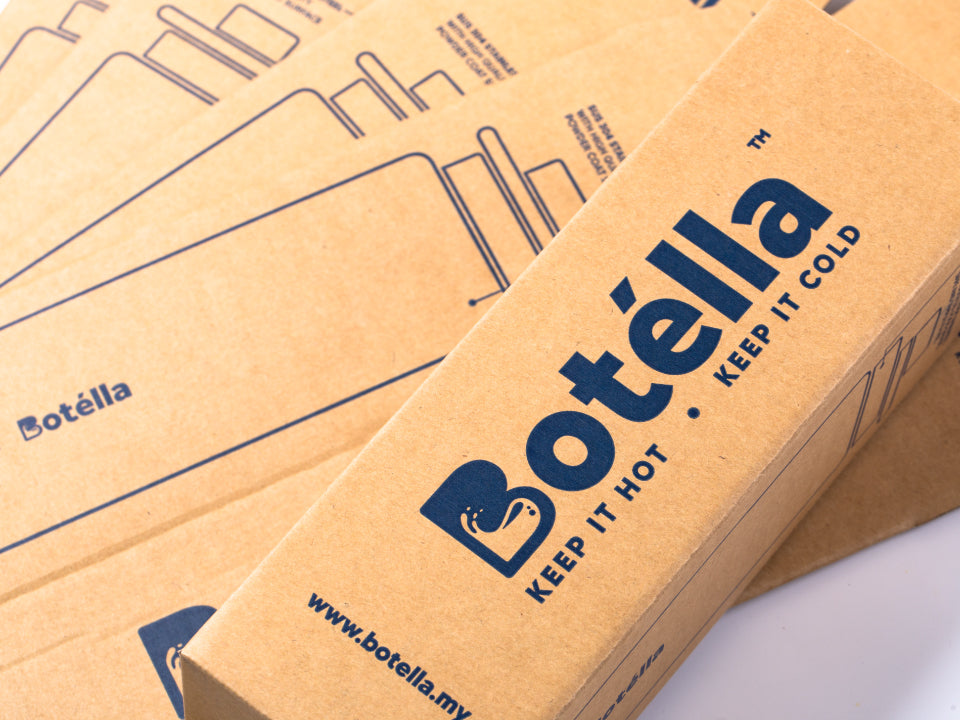 Environmentally Friendly
By using a Botella bottle, you're making a conscious choice to reduce single-use plastic waste. Instead of relying on disposable water bottles, you can refill your Botella with your favorite beverages, contributing to a greener planet.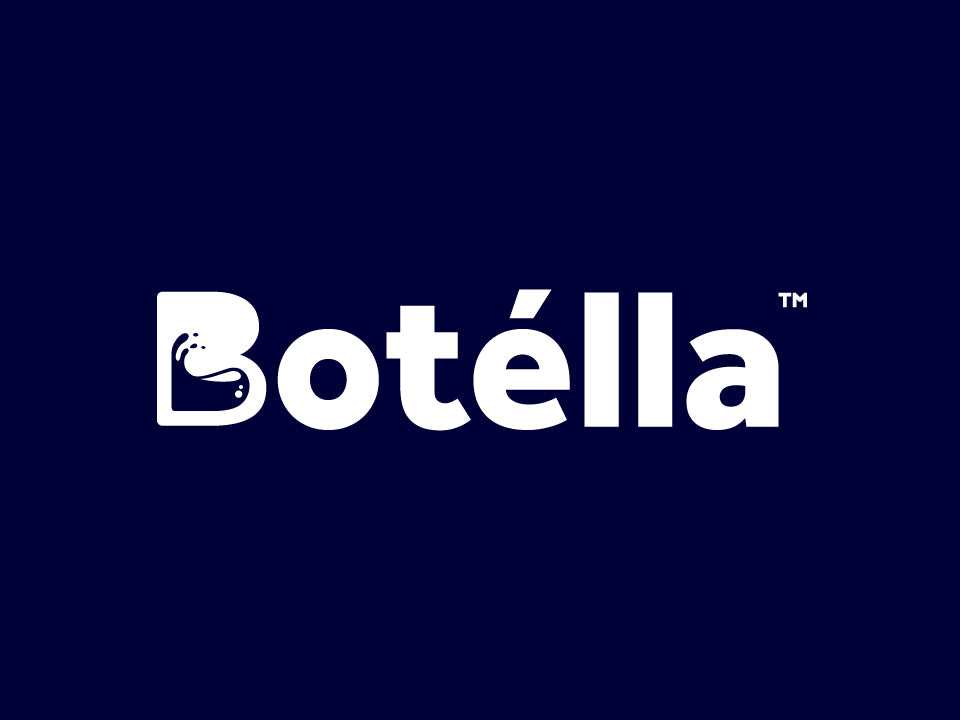 Trusted Brand
Botella has established itself as a leader in the industry, known for its commitment to quality, innovation, and customer satisfaction. With a Botella, you can trust that you're investing in a reliable and trusted brand.